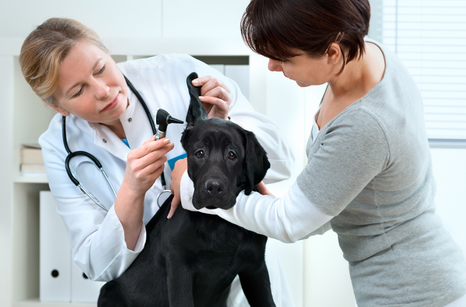 Why Choose Burrard Animal Hospital + Emergency?
Burrard Animal Hospital in Vancouver offers a convenient 24 hour emergency service, 365 days per year – we are ALWAYS OPEN!  We welcome walk-in emergencies or transfers from any veterinary hospital and DO NOT CHARGE AN EMERGENCY FEE to be seen by one of our emergency Veterinarians.  We have on-site access to whatever your pet may need, from digital radiography, ultrasound, endoscopy and CT imaging services to an intensive care unit and surgery.
We understand our patients, and know that each pet is an individual with individual needs to be met.  With this in mind, we have built our practice to allow for separate waiting areas and consult rooms for cats and small animals, so that the veterinary visit experience can be kept as stress-free as possible.  We also have several large walk-in kennels to facilitate our larger canine patients during hospitalization, and have a dedicated isolation unit for those animals undergoing hospitalization for infectious diseases.
Our veterinary team pride ourselves on our customer service, and if your pet is unwell and has to stay with us, we will make time to keep you updated, and welcome you to call us to check in at any time.  We will also follow up with you after your loved one is home, to make sure that all is going well and to make sure that any concerns you may have for his or her well-being is being addressed, so that you feel can feel confident knowing that you have our full support.